Haiti Then and Now.
As
you've probably learned, on January 12th, Haiti suffered a catastrophic earthq
uake, followed in later days by forceful aftershocks
.
Democracy Now! reports
that at least 150,000 have been buried; the death toll could top 300,000. According to the
US Geological S
urvey
, Haiti will remain at risk for aftershocks for months to years. On today's show, Dr. Chuck Walker, Professor of History and Director of UC Davis's
Hemispheric Institute on the Americas
joins us to discuss Haiti's past, current, and future situation.
(Photo courtesy of DesPardes)
Davis EPA
Superfund
Site
.
Located just next to the new
Target shopping center
on Second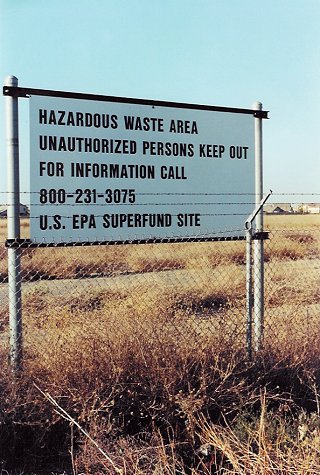 street in Davis is the
Frontier Fertilizer EPA Superfund site
. The location became a superfund site back in the 1970s when residual pesticides were dumped by employees of the Frontier Fertilizer company. Steve Deverel, from
HydroFocus Inc
., came on to talk about the history of the site and what is currently being done to remediate the chemical contaminants that are still present. Check out the
Frontier Fertilizer Superfund Oversight Group
to find out more.
(Photo courtesy of the Frontier Fertilizer Superfund Oversight Group)
Listen.
Use the player below to listen to the show, or click "divShare" to get the mp3.
"Don't You Let Nobody Turn You Round" by Silver Light Gospel Choir (
Art of Field Recording, Vol. 1
on Dust to Digital)
"Perfect" by Two Sheds (
Strange Ammunition
on Loud Mouth Soup)
"Ti Chans (Pou Ayiti)" by Masters of Haiti (
Rough Guide to the Music of Haiti
on World Music Network)